Photo
Funny you should mention that…

It's my old axe but it still works like a charm.
Video
Chris Evans on Captain America's fighting style in The Winter Soldier (x)


In between the first Captain America movie and The Avengers, I had played the Captain America video game; and the way Cap moves in the video game, there's a fluidity and it's very acrobatic. It's very aerial. He uses his environment, and it's almost this beautiful, smooth dance, and when I first met with the [directors], I said, "Have you played the video game?" And I swear to God, they said: "You know what? We referenced the video game, too." I said, "Good, good, we're on the same page. But that means we need to incorporate a little bit more of an acrobatic approach to fighting." And so we put myself in gymnastic classes, which is something I always wanted to do – kind of, anyway [laughs]. I mean, I wanted to go play on like, the balance beam, but it was more like tumbling, essentially. Parkour-style gymnastic stuff. Flipping, and spinning, and just kind of getting a sense of your body in the air. So we did about two months of that. We did two months, a few hours each day, and it was invaluable. It really lends itself to a lot of those fight scenes.

Chris Evans, I never agreed to love you this much.
(Source: tonystarking)
Video
Canadian Photoset #19

more?

I love my country

Since this post was created the new 5, 10, 20 and 50 dollar bills have been rolled out which also smell like maple. God bless us all.

Canadian for life❤️
Quote
It's never, never, never the woman's fault. No man has a right to raise a hand to a woman. No means no. […] The one regret I have is we call it domestic violence as if it's a domesticated cat. It is the most vicious form of violence there is, because not only the physical scars are left, the psychological scars that are left. This whole culture for so long has put the onus on the woman. What were you wearing? What did you say? What did you do to provoke? That is never the appropriate question.
—
Joe Biden on Today this morning (h/t Joy)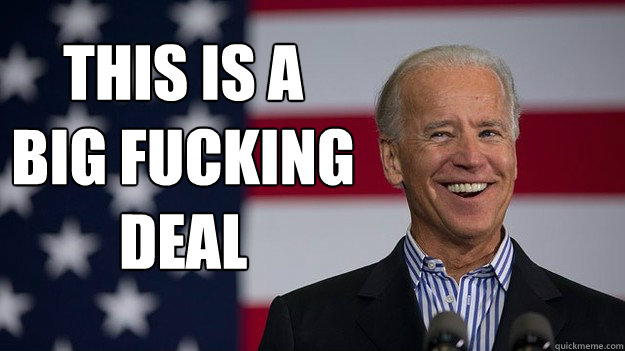 (Source: fullcredit)
Photo
pigeons are so dumb I love them so much

"dumb" my ass, you'd do this too if you could
(Source: picklejam)
Video
 
"Zeke just got home from the vet — being allergic to certain grasses, he broke out in hives and they gave him steroid and benadryl shots. This is Winston, loving and taking care of him"

A cats purr vibrates at a frequency that promotes bone health and aids in healing. So the kitty is probably trying to purr him better.
Photo
Simplicity is beautiful …

Plougastel Daoulas - France
Photo